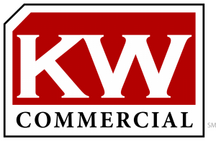 Back to Listings
1458-1460 Westwood Blvd.
Westwood , California 90024
Listing Type:

For Sale
Listing Price:

$11,995,000.00
Property Type:

Office
Property Subtype:

Office Building
Year Built:
Listing Status:

Active
Building Size:

16936

SqFt
Land Area:

0.26 Acres
Description:
Located at 1459-1460 Westwood Blvd, this Pride of Ownership property consists of 2 buildings, a single-story 3,692 SF retail building and a 3-story 13,244 SF mixed use building consisting of retail and offices. ( SF Based on BOMA)
The Mixed-Use office building, located at 1460 Westwood Blvd, built in 1972, consists of a retail unit on the ground floor, 2 floors of offices above that and a subterranean parking garage. The retail unit on the ground floor was previously occupied by US Bank and comprises of a vault, conference room, several offices, a restroom on the ground floor & a mezzanine with a break room with 2 additional restrooms. The second floor currently consists of 5 office suites with 2 communal restrooms. The third floor penthouse is currently vacant & in shell condition with concrete floors, high ceilings and floor to ceiling windows surrounding the entire floor providing immaculate views of West Los Angeles. The building itself is steel-reinforced with 2 sets of stairs and an elevator.
The single-story retail building, located at 1458 Westwood Blvd, built in 1948, is one large open space with high ceilings and a restroom & mezzanine in the rear. It was formerly occupied by a hardware store who has been at this location for more than 20 years. There is also on-grade parking in the rear of the building accessible via the alley.
- 2 Buildings Totaling Approximately 16,936 SF (PER BOMA).
- Mixed-Use: Office & Retail
- 3rd Floor Penthouse Is Vacant & In Shell Condition with immaculate views of West Los Angeles.
- Ground floor of the Office Building is Currently Vacant & a former US Bank Location.
- Retail Store Is Vacant.
- Located On 11,243 SF LA-C4 Zoned Lot With TOC Tier 3 Designation (Per Zimas)
- On-Grade & Subterranean Parking Garage; in addition to ample street parking.
- Just South Of The Future Metro Rail Purple Line Westwood/UCLA Station.
Presented by:


Property Flyer
Listed by:
Keller Williams Realty Westside
L.A. Westside
Mortgage Calculator
INPUTS