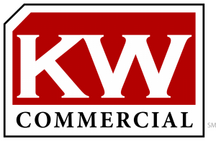 Back to Listings
140 W. 47th St.
Los Angeles , California 90037
Listing Type:

For Sale
Listing Price:

$795,000.00
Property Type:

Multi-Family
Property Subtype:

Low-Rise/Garden
Year Built:

1922
Listing Status:

Active
Building Size:

1740

SqFt
Land Area:

0.13 Acres
Description:
This Triplex totaling approximately 1,740 SF on 5,648 SF LA-R2 zoned land.
The Triplex consists of 2- 2 bedroom / 1 bathroom units in the front and a 1 bedroom / 1 bathroom unit in the rear.
There is on-site parking in the rear in addition to ample street parking.
This offering will attract an investor looking for an income producing multi-family property in a densely populated area, just south of Downtown Los Angeles.
2 BUILDINGS TOTALING APPROX. 1,740 SF.
SITS ON A 5,648 SF LA-R2 LAND.
UNIT MIX: 2 - 2 BEDROOM / 1 BATHROOM UNITS & 1 - 1 BEDROOM / 1 BATHROOM UNIT.
LOCATED JUST EAST OF THE 110 FREEWAY.
WALKING SCORE OF 79; WALKING DISTANCE TO LAUNDROMATS, RESTAURANTS, MARKETS, ETC...
POTENTIAL TO INCREASE THE SF OF THE REAR UNIT!
ON-SITE PARKING IN THE REAR & PLENTY OF STREET PARKING.
EXCELLENT LOCATION; JUST 1 MILE FROM EXPOSITION PARK, LA COLISEUM, BANC CALIFORNIA STADIUM, & 1.5 MILES FROM USC.
OUTSTANDING DEMOGRAPHICS; OVER 70,000 PEOPLE RESIDING WITHIN A 1-MILE RADIUS & OVER 470,000 PEOPLE RESIDING WITHIN A 3-MILE RADIUS.
Presented by:


Property Flyer
Listed by:
Keller Williams Realty Westside
L.A. Westside
Mortgage Calculator
INPUTS