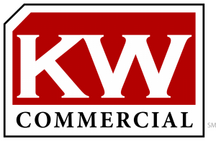 Back to Listings
1006 Commercial Dr.
Buffalo , Minnesota 55313
Listing Type:

For Lease
Listing Price:

$8.50
Property Type:

Retail
Property Subtype:

Neighborhood
Center
Year Built:

1980
Listing Status:

Active
Building Size:

20622

SqFt
Land Area:

2.00 Acres
Description:
Take advantage of this prime location with visibility from Hwy. 25 and Hwy. 55 (Main & Main in Buffalo)! Retail and full-service restaurant space available! Spaces range in size from 1546 SF- 17,829 SF.
Signage visibility from Hwy. 25 and Hwy. 55
80+ off-street parking stalls
New owner investing in updates inside and out!
Dock door access
2nd generation restaurant space with full kitchen and hood!
Nearby retailers include: Walgreen's, O'Reilly Auto Parts, Arby's, Taco John's, KFC, Dunn Brothers, Wal-Mart, Dollar Tree, Perkins, Subway, Old National Bank, True Value Hardware, Kjellberg's Carpet, Wright County Work Center, Hallmark, Fitness Evolution, Domino's and more!
Presented by:
Listed by:
Keller Williams Realty Lake Minnetonka
Lake Minnetonka
Mortgage Calculator
INPUTS