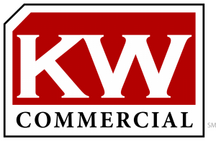 Back to Listings
5915 Lexington Ave
Los Angeles , California 90038
Listing Type:

For Sale
Listing Price:

$2,895,000.00
Property Type:

Multi-Family
Property Subtype:

Low-Rise/Garden
Year Built:

1924
Listing Status:

Active
Building Size:

3112

SqFt
Land Area:

0.15 Acres
Description:
This Multi-Family opportunity consists of a Single Family Residence and Fourplex totals 3,112 SF on a 6,499 SF R3 corner lot. This property has excellent frontage, with 130 Feet along Lexington Ave. & 50 Feet along Tamarind Ave.
The Single Family Residence is a 3 bedroom 2 bath unit and the Fourplex consists of 4 -1 bedroom 1 bath units.
This property is currently located within the Opportunity Zone and TOC 2 area!
This offering will attract an investor looking for a multi-family property or a developer looking to take advantage of the properties TOC designation, Opportunity Zone & prime location.
- APPROXIMATELY 3,112 SF SINGLE FAMILY RESIDENCE + FOURPLEX ON 6,499 SF LA-R3 ZONED CORNER LOT.
- LOCATED WITHIN THE TOC TIER 2 & OPPORTUNITY ZONE!
- THE SINGLE FAMILY RESIDENCE IS A 3 BEDROOM 2 BATH UNIT; THE FOURPLEX CONSISTS OF 4 - 1 BEDROOM 1 BATH UNITS.
- GREAT WALKING SCORE OF 85; APPROXIMATELY 1 MILE FROM THE HOLLYWOOD WALK OF FAME & 2 MILES FROM THE DOLBY THEATRE SHOPPING COMPLEX.
- GREAT ACCESSIBILITY; LESS THAN 1 MILE WEST OF THE 101 FREEWAY & APPROXIMATELY 1 MILE FROM THE HOLLYWOOD / VINE METRO RED LINE STATION.
- STRONG INFILL LOCATION; OVER 60,000 PEOPLE RESIDING WITHIN A 1-MILE RADIUS & OVER 400,000 PEOPLE RESIDING WITHIN A 3-MILE RADIUS.
Presented by:


Property Flyer
Listed by:
Keller Williams Realty Westside
L.A. Westside
Mortgage Calculator
INPUTS