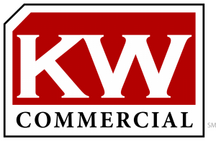 Back to Listings
1050 N. Waterman Ave.
San Bernardino , California 92410
Listing Type:

For Sale
Listing Price:

$375,000.00
Property Type:

Retail
Property Subtype:

Strip Center
Year Built:

1957
Listing Status:

Active
Building Size:

3900

SqFt
Land Area:

0.18 Acres
Description:
This multi-tenant retail property is approximate 3,900 SF in size located on a 7,990 SF lot. The lot's use code designates a shopping center and/or strip center within an enterprise zone. The offering has excellent frontage with approximately 131 FT of frontage along N. Waterman Ave. & approximately 60 FT of frontage along Olive St.
The tenant mix consists of: a Computer Shop, a Water Store, a Furniture Store and a Flower Shop.
The property has 3 points of ingress and egress. One is along Olive St. and the other 2 are along Waterman Ave. It also has ample on-site parking with approximately 14 spaces.
This offering will attract an investor who is looking for a corner retail property on a commercial thoroughfare with great car traffic counts, a good tenant mix, positive cash flow and potential upside in rents!
Presented by:


Property Flyer
Listed by:
Keller Williams Realty Westside
L.A. Westside
Mortgage Calculator
INPUTS