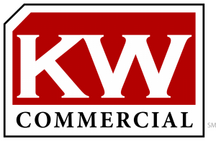 Back to Listings
187 N. SIERRA MADRE BLVD.
PASADENA , California 91107
Listing Type:

For Sale
Listing Price:

$2,890,000.00
Property Type:

Retail
Property Subtype:

Restaurant
Year Built:

2014
Listing Status:

Active
Building Size:

3574

SqFt
Land Area:

0.33 Acres
Description:
KW Commercial is pleased to present this business and real estate opportunity within the city of Pasadena. The property consists of 3,574 SF restaurant on 14,334 SF C zoned triangular signalized corner lot. The property has great visibility being elevated 4 FT above street level with approximately 132 FT along Sierra Madre Blvd & 165 FT along Carmelo Ave, which is visible from Foothill Blvd as well. The venue sits along the Rose Parade Route allowing great views for its customers.
The Avanti brand has won multiple awards over the years. The brand started over 32 years ago with a Gourmet Italian Café on Lake Ave. in Pasadena and later opening an Italian Bistro & Bar in late 2014. They have closed the Gourmet Italian Café in 2018 on Lake Ave. to concentrate on the Italian Bistro & Bar and transition themselves into retirement. The restaurant space underwent extensive reconstruction and renovation over a two year period ending in late 2014, allowing for a more efficient layout for better operation. The renovation included all new interior walls, reconstructed exterior walls, new architectural brickwork inside & out, brand new flooring throughout, brand new self contained fireplace, permitted storage room outside the kitchen, new complete copper plumbing & sewer system, brand new roof, new complete electrical system, 3 new 3-Phase 480 volt air conditioners, roofed patio with outdoor seating, exhibition kitchen with service kitchen in the rear, all brand new alliances in both kitchens, new circular bar with brand new appliances, and 3 ADA compliant bathrooms, one designated for employee use. All materials used are considered to be of high-grade architectural quality. The electrical system consists of 2 panels a 400 amp 110/220 volt & 400 amp 3 phase 480 volt. The restaurant is currently only using about 25% of its 3 phase 480 volt power capacity.
The subject property has 15 on-site parking spaces in addition to ample street parking. The offering has 2 points of ingress and egress on N. Sierra Madre Blvd & Carmelo Ave. There is also a monument sign at the corner of the property which is visible from every direction.
The business includes all FF&E and a full type 47 liquor license.
ELEGANT FINE DINING RESTAURANT WITH TYPE 47 LIQUOR LICENSE; APPROX. 3,574 SF ON 14,334 SF PS-C ZONED LOT.
UNIQUE SIGNALIZED CORNER LOT WITH MAXIMUM CORNER VISIBILITY ALONG THE ANNUAL TOURNAMENT OF ROSES PARADE ROUTE: WITH APPROX 132 FT ALONG SIERRA MADRE BLVD & 165 FT ALONG CARMELO AVE.
GREAT OPPORTUNITY TO PURCHASE REAL ESTATE & RESTAURANT BUSINESS WITH MULTIPLE GOURMET FOOD AWARDS. TWO MOST RECENT AWARDS ARE THE 2020 READERS' CHOICE AWARD FOR ITALIAN FOOD & THE 2020 READERS' CHOICE AWARD FOR PASTA.
15 ON-SITE PARKING STALLS AT THE REAR OF THE PROPERTY WITH 2 POINT OF INGRESS AND EGRESS.
BUSINESS IS THRIVING DURING COVID-19!!!
OWNER HAS DECIDED TO RETIRE AFTER MORE THAN 32 YEARS IN THE RESTAURANT BUSINESS!
GOOD DEMOGRAPHICS; OVER 160,000 PEOPLE RESIDE WITHIN A 3-MILE RADIUS.
Presented by:


Property Flyer
Listed by:
Keller Williams Realty Westside
L.A. Westside
Mortgage Calculator
INPUTS