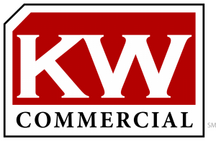 Back to Listings
1526 E. 1st St
Los Angeles , California 90033
Listing Type:

For Sale
Listing Price:

$1,875,000.00
Property Type:

Multi-Family
Property Subtype:

Low-Rise/Garden
Year Built:

1912
Listing Status:

Active
Building Size:

6256

SqFt
Land Area:

0.15 Acres
Description:
KW Commercial is pleased to present this VALUE-ADD 6,256 SF 12-Unit Apartment Building adjacent to the Boyle Heights neighborhood of East Los Angeles. It is located on 6,597 SF LA-M1 zoned corner lot.
The property consists of a total of 12 units & a finished basement. The ground floor has 4 units consisting of (1) 3+1 unit, (1) 2+1 units, (1) 1+1 unit & (1) Studio. The second floor consists of (8) studios. The basement is approximately 3,000 SF. All but 4 of the studios on the second floor are VACANT.
The subject property has approximately 9 on-site parking spaces in addition to ample street parking.
This opportunity is located in one of the most up & coming areas of Los Angeles. It will attract an investor looking for a value-add opportunity in a growing area within walking distance to public transportation, parks, schools and shopping areas.
6,256 SF OF IMPROVEMENTS ON 6,597 SF LA-M1 ZONED LOT.
LOCATED AT THE SIGNALIZED INTERSECTION OF 1ST ST. & S. GLESS ST.
GREAT UNIT MIX: (1) 3 BED+1 BATH, (1) 2 BED+1 BATH, (1) 1 BED+1 BATH, (9) STUDIOS & A BASEMENT.
ACROSS THE STREET FROM PECAN RECREATION CENTER.
BOYLE HEIGHTS ADJACENT; LESS THAN 0.25 MILES FROM MARIACHI PLAZA.
ON-SITE PARKING; IN ADDITION TO AMPLE STREET PARKING.
JUST EAST OF THE PICO/ALISO GOLD LINE STATION.
JUST WEST OF THE 5, 10, & 101 FREEWAYS.
GREAT INFILL LOCATION; OVER 30,000 PEOPLE RESIDE WITHIN A 1-MILE RADIUS & APPROXIMATELY 300,000 PEOPLE RESIDE WITHIN A 3-MILE RADIUS.
Presented by:


Property Flyer
Listed by:
Keller Williams Realty Westside
L.A. Westside
Mortgage Calculator
INPUTS